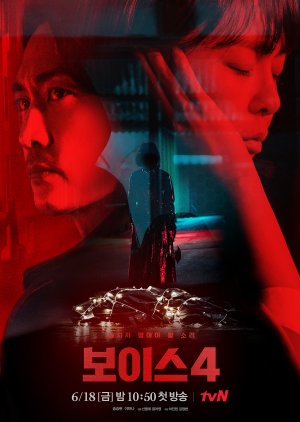 Voice 4: Judgment Hour
Watch Voice 4: Judgment Hour kissasian drama online here.A serial killer with an enhanced hearing ability, identical to Kang Kwon Joo, appears and starts murdering people using it. Because of this, Kang Kwon Joo is driven into a corner and she decides to cooperate with Detective Derek Cho to catch the serial killer. Derek Cho, a person of principle who doesn't allow mistakes, is a team leader from the LAPD (Los Angeles Police Department); a team that dealt with criminal gangs.
Meanwhile, Kwon Joo has suffered from PTSD since the death of Do Kang Woo, but she still carries out her duties as the leader of the emergency 112 call center.
Duration: 1 hour 3 min
Release: 2021