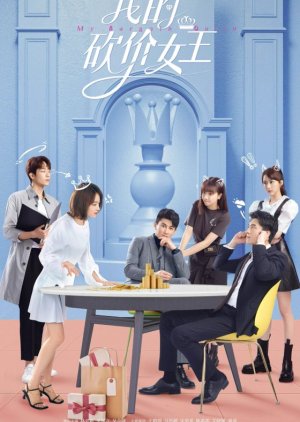 My Bargain Queen
Watch kissasian drama online here in HD quality.
She was abandoned by He Zhi Juan during their engagement party at the Evergreen Hotel. As a result of her misfortune, Sheng Zhe Ning, the hotel's general manager, mistook her for the cause of an incident at the hotel. 
After three years, Xia Qian, owner of a company that offers "bargains" services, receives an offer to arrange a wedding in the same hotel where she had her misfortune three years earlier.  In order to get a booking, she offers her bargain services to Sheng Zhe Ning. But as fate would have it, the client turned out to be her ex-fiancé and his new girlfriend, Sheng Zhe Ning's younger sister.